Volunteering for Maudsaly is Haunted!
It's time to haunt Maudslay again, and we need your help!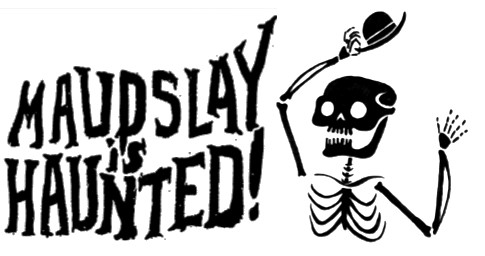 As always, when Halloween is near, Newburyport's community theater company wants your help haunting the park! That's right, Maudslay is Haunted is going into production and we are looking for volunteers. On October 21st and 22nd we'll line up our pumpkins in Maudslay State Park and scatter our spooky/silly skits along the trail! All are welcome to take part in this fun, low-commitment theater event. Please join us for our orientation meeting on September 30th at 12pm at the Gatekeeper's House.
Not a performer? We would still love to have you on board! Volunteering for Maudslay is Haunted can also mean any of the following:​
Helping with costumes and/or make-up

Taking tickets and selling refreshments

Parking cars

Being an adult supervisor of your child's performance group!




(We do require that all volunteers under the age of 10 have an adult supervisor volunteer with them.)
If you have other skills to volunteer, please let us know, there's always plenty to do! Ready to volunteer? Get more information here about rehearsal dates and other specifics or email company manager Aisha Delilah at
aisha@theaterintheopen.org
with any questions.
We hope to see you soon!